MODS
K and N filter(panel)
14 degrees base timing
180 degree thermostat
Subframe Connectors
4 point Lower Chassis brace
2 1/2 Off-Road H-pipe
2 1/2 Cat. Back Flowmaster 2 chamber American Thunder System
FACTORY EQUIPMENT
5 Speed
3.08 Read End Gear
Dunlop D40M2's 225/55-16ZRs on 16" Pony Rims
Removed Smog Pump and plumbing
Spark Plug gap at .053 (Autolite 25's)
Redline Water Wetter in Radiator
Castrol 10W-30 Motor Oil
As of 1/08/99
LX tailights
As of 1/10/99
ASP Underdrive Pullies
As of 2/2/99
Mustang 5 star Pony rims with Dunlop M2D40s(225/55-16ZR)
As of 3/9/99
King Cobra Clutch Assembly
As of 4/8/99
Hurst Competition Plus Shifter with stock handle
For Details on getting the stock handle to work with the Hurst, and eliminating the rubber bushings, click here
As of 8/21/99
Pro 5.0 Shift Handle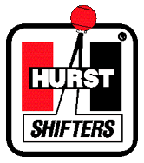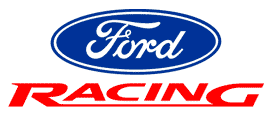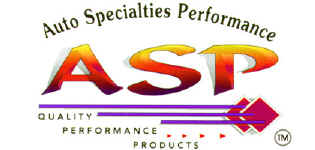 PERFORMANCE:
The first time I was at the track, my car was equiped with: BFG Radial T/As on 10 hole rims, stock belt, K and N filter, 2 1/2 off road H-pipe, 2 1/2 Cat. Back Flowmaster 2 Chamber Mufflers, 14 Degrees timing, NGK V Power Plugs at .042.
ET: 14.88
MPH: 94.73
60 ft: 2.23
After I had gotten home, and talked with a few people, I realized I was not launching correctly. I was really bogging the engine, and getting absolutely no spin. The temps were in the 80s at night, and it was 100% humidity with no wind.
---
The Next Time I added Autolite 25's gapped to .053, new fuel filter, homemade ram air(you can see that article here), short belt to bypass the powersteering.
ET: 14.39
MPH: 97.2
60ft: 2.085
Temps were about the same, but humidity was less.
---
So, then I installed ASP Street Pullies(for install details click here)
ET: 14.222
MPH: 98.46
60ft: 2.111
The track conditions were HORRIBLE. It was very cold that day, but in the afternoon, the temps went to 65, but the ET remained just as good. I am confident with a better 60ft, I can break into the 14.0X's. Also I should mention that these runs were with a toolbox full of tools, Ice chest, Spare tire, Jack, and a half of tank of gas. Definitely good enough for a .05 off the ET.
---
Well, soon I should be at the track to test out how the new tires hook, and hopefully the track will be in better shape.
---
Launch Technique: Hmm, some say Im crazy, but I know Im on to something....Have at least a half tank of gas in the tank...It really helped the tires hook. Typically to get a 2.0X 60 ft, I have to raise the RPMs to about 1000 or so....then as Im releasing the clutch, I give it gas....I really dont slip it much, but I dont dump the clutch either. It is sort of inbetween both. But inorder to get a consistent launch, and therefore timeslip(such as in eliminations), I usually bring the RPMs to 1750 and Dump the clutch...I was pulling off consistent 14.52s just like that in eliminations. Who says a car with a 5 speed, and radial tires cant be consistent?